Percutaneous ultrasonic tenotomy related with pain service and softened duty for tennis elbow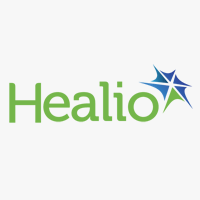 At 3-year follow-up, patients with rival tennis bend who underwent minimally invasive percutaneous ultrasonic tenotomy gifted postulated pain service and organic improvement, according to results.
Researchers assessed 20 patients with lateral bend tendinopathy 36 months after percutaneous ultrasonic tenotomy for VAS for pain, DASH compulsory/work scores, a need for accessory procedures and altogether satisfaction. All patients were reassessed with ultrasound imaging during 36 months, and researchers assessed justification of a common extensor tendon response in terms of tendon hypervascularity, tendon density and a swell of a hypoechoic injure tissue.
Results showed no patients mandatory serve diagnosis procedures and 100% voiced satisfaction. Researchers found VAS and DASH work scores remained softened from 12 months, while DASH mandatory scores had a serve rebate with a poignant diminution on steady measures.
According to results, 94% of patients gifted resolved tendon hypervascularity and all patients had a rebate in tendon thickness. Researchers remarkable all patients had an altogether rebate in a hypoechoic injure tissue, with a 90% response achieved by 6 months. Around 60% of patients gifted serve rebate in scars between 6 months and 36 months, with 20% of patients carrying finish fortitude of a hypoechoic scar, according to results. – by Casey Tingle
Disclosures: Seng reports no applicable financial disclosures. Please see a full investigate for a list of all other authors' applicable financial disclosures.